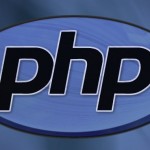 Here is a highly insightful and succinct answer to this question from Apostolos Dountsis:
The term High Level Language refers to the higher level of abstraction from machine language. Rather than dealing with registers, memory addresses and call stacks, high-level languages deal with variables, arrays and complex arithmetic or boolean expressions. In addition, they have no opcodes that can directly compile the language into machine code, unlike low-level languages like Assembly language. Other features such as string handling routines, object-oriented language features and file input/output may also be present. In general, high-level languages make complex programming simpler, while low-level languages tend to produce more efficient code. In a high-level language, complex elements can be broken up into simpler, though still fairly complex, elements for which the language provides abstractions, keeping programmers from having to "reinvent the wheel". Therefore, PHP is a high level language and it is completely unrelated to whether or not you use it to develop desktop applications.

PHP is a language that is used primary for web development but this does not mean that this is the only use that it can have. You can develop PHP programs that run on a console and also desktop applications with a complete GUI. For more information, check out the official site and this tutorial for a quick introduction. So, you are in the wrong, believing that it is simply a web language.

Finally, you can create web applications using PHP. You may want to have a serious look into the language and especially with the release of PHP5, sky is the limit. Remember that in any computer lanuage you can possibly do more than you think that you can.
Techrepublic has listed 10 most annoying programs to a computer user, both on the system and on the internet.
I have slightly changed the list and put them in the ascending order of the degree of annoyance. Though the intensity of pain in the ass that these bugs produce is purely subjective, there is no gainsaying that there exist some specimens of terror in digital form which inflict universally on the hapless users.
10. Flash [#]
Flash is a good program. There is nothing to replace Flash movies – SWF or FLV. In fact the Youtube revolution has been made possible only by Flash. And Flash embedded players have ushered in the phenomenon of podcasting. In fact your cyber life would be thrown light years backwards with out Flash.
But having said that, there is no forgiving truckloads of Flash movies in intro pages of web sites. They trickle like molasses in December!
9. Yahoo and Google Toolbars
Read more

The newest offspring from the Google stable is born!
It is christened "OpenSocial" which is the ultimate Nirvana of social networking platform you can dream of, with many existing players making apps collaborating on a common platform.
The following are the opening remarks of Google.
The web is better when it's social

The web is more interesting when you can build apps that easily interact with your friends and colleagues. But with the trend towards more social applications also comes a growing list of site-specific APIs that developers must learn.

OpenSocial provides a common set of APIs for social applications across multiple websites. With standard JavaScript and HTML, developers can create apps that access a social network's friends and update feeds.
Ok, we are already straddled with a plethora of social networking sites. Then what is the big deal!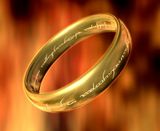 Yes. There is a difference. As Mathew Ingram names it, it is "One Ring to bind them all" type development platform, which is revolutionary.
This post on the OpenSocial blog by Amar Gandhi and Peter Chane throws more light on this aspect thus:-
OpenSocial is a set of common APIs that will work on many different social websites, including MySpace, Hi5, Ning, orkut, and LinkedIn, among others. In addition, this allows developers to learn one API, then write a social application for any of those sites. Learn once, write anywhere, if you will. And because it's built on web standards like HTML and JavaScript, developers don't have to learn a custom programming language.
Wanna dig more into the newfangled toy? Be Google's guest. There is an FAQ for you!
And you want to really play with it? You can! Google has already opened the sandbox in Orkut for you!
ZDNet has the following info to share:-
Google CEO Eric Schmidt painted the big picture. "The broader story is the Web has moved to the next state. We knew the Web would have social framework and we knew it would be would be standard, open and extensible." Schmidt said the Google had been working for more than a year with MySpace in the social area.
Meanwhile watch this video by Google developers here:

YouTube - Watch - Google Campfire

Further reading:
TechCrunch Story