Do you know the cost of this pen drive (4 Gb)?
If you dismiss this with a sneer, 'Phew.. what is the big deal, it is just 200 Rupees', you'll be far off the mark!
It cost me Rs. 1650-00!
Yes. A thing that sells dirt cheap was purchased by me for such a princely sum!
Don't want to believe it? Here is the proof:
Read more
Who said it is? But it is not a rhetorical question.
It is true that many to whom desktop computer is synonymous with Windows try to move curiously near Linux with the assumption that it is just another Operating system like windows and they expect it to be like that. More than that. "They come to Linux, expecting to find essentially a free, open-source version of Windows", avers Dominic Humphries. That is the truth of the matter.
He has written a comprehensive article dwelling on what to expect and what not to in Linux and shapes your mindset such that your Linux experience is smooth and rewarding.
In addition, he imparts ample "gyan" (meaning knowledge in Sanskrit) on Open source, Linux and all that jazz.
A must read for all techies, non-techies and wannabes!
Link? Duh!
Here it is:



!=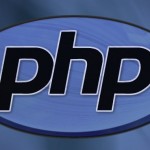 Here is a highly insightful and succinct answer to this question from Apostolos Dountsis:
The term High Level Language refers to the higher level of abstraction from machine language. Rather than dealing with registers, memory addresses and call stacks, high-level languages deal with variables, arrays and complex arithmetic or boolean expressions. In addition, they have no opcodes that can directly compile the language into machine code, unlike low-level languages like Assembly language. Other features such as string handling routines, object-oriented language features and file input/output may also be present. In general, high-level languages make complex programming simpler, while low-level languages tend to produce more efficient code. In a high-level language, complex elements can be broken up into simpler, though still fairly complex, elements for which the language provides abstractions, keeping programmers from having to "reinvent the wheel". Therefore, PHP is a high level language and it is completely unrelated to whether or not you use it to develop desktop applications.

PHP is a language that is used primary for web development but this does not mean that this is the only use that it can have. You can develop PHP programs that run on a console and also desktop applications with a complete GUI. For more information, check out the official site and this tutorial for a quick introduction. So, you are in the wrong, believing that it is simply a web language.

Finally, you can create web applications using PHP. You may want to have a serious look into the language and especially with the release of PHP5, sky is the limit. Remember that in any computer lanuage you can possibly do more than you think that you can.
There is an interesting article in InfoWorld entitled "Is Microsoft the next GM?" prophesying on the future of the big bad wolf Microsoft, whom everyone loves to have even sans the bad boy Bill!
Here is a pithy comment to the article:
By Gray_Hair

… I get such a kick out of youngsters confidently proclaiming that MSFT produces "good software". Good software is the one thing MSFT has proven repeatedly they do NOT want to produce.

Good software does not lock your data away in obtuse formats to prevent you from using other software on it. Good software behaves the same way every time you use it. Good software allows you to use the computer you bought to do productive things with the data in your life, without enabling criminals and greedy scum from every corner of the globe to steal your computer cycles and data from beneath your very fingers. MSFT has yet to realize that Good Software can be very profitable. If you honestly believe MSFT S/W to be good, you have my sympathy, you have never used good software
ZDNet reports that antivirus software moves out of your computer to a network cloud.


This next-generation antivirus system 'virtualizes and parallelizes detection functionality with multiple antivirus engines, significantly increasing overall protection,' according to the team leader. Even if the results look promising, it should be noted that this is just an academics project for the moment.

Do you need an operating system to load (forever sometimes…) for your minimum functionality of seeing your emails, look up your calender for schedules and write a few letters? No, as the "instant ON" and other technologies that Intel and Dell are putting on the PCs. OS is going to be one of the applications that will run on the hardware "as required". So the days of OS being the fundamental veda of the computer are getting numbered!

Read about the "end run around the OS" on ZDNet.
Some computer keyboards harbour more harmful bacteria than a toilet seat, research has suggested.
BBC reports:
Consumer group "Which?" said tests at its London offices found equipment carrying bugs that could cause food poisoning.

Out of 33 keyboards swabbed, four were regarded as a potential health hazard and one harboured five times more germs than one of the office's toilet seats.

Microbiologist Dr Peter Wilson said a keyboard was often "a reflection of what is in your nose and in your gut".

During the Which? tests in January this year, a microbiologist deemed one of the office's keyboards to be so dirty he ordered it to be removed, quarantined and cleaned.

It had 150 times the recommended limit for bacteria – five times as filthy as a lavatory seat tested at the same time, the research found.

The equipment was swabbed for bugs, such as those that can cause food poisoning like E.coli and staphylococcus aureus.

Dr Wilson, a consultant microbiologist at University College London Hospital, told BBC Radio 5 Live sharing a keyboard could be passing on illnesses among office workers.

"If you look at what grows on computer keyboards, and hospitals are worse, believe it or not, it's more or less a reflection of what's in your nose and in your gut," he said.

"Should somebody have a cold in your office, or even have gastroenteritis, you're very likely to pick it up from a keyboard."

Which? said one of the causes of dirty keyboards was users eating lunch at their desk, with crumbs encouraging the growth of bacteria.

Poor personal hygiene, such as not washing hands after going to the toilet, could also be to blame, it said.

Cleaning techniques

Which? computing editor Sarah Kidner advised users to give their computer "a spring clean".

"It's quite simple to do and could prevent your computer from becoming a health hazard," she said.

She said dust and food crumbs should be shaken out of keyboards and they should be wiped with a soft, lightly dampened, lint-free cloth. They should also be disinfected with alcohol wipes.

Research by the University of Arizona last year found the average office desktop harboured 400 times more bacteria than the average office toilet seat.

They also found that on average women have three to four times the amount of germs in, on and around their work area.
Youtube has become the generic term for a video sharing website!
But there are several such sites now on the web, and not all of them are clones of Youtube in the real sense of the term, since some of them offer many add-ons and embellishments and even show a much better quality videos than Youtube.
Of late, I find that Youtube is not embed-friendly, to wit, when you click on the "Play" button on any web site with Youtube video, you get a solemn message stating "This video is not available", but the video is available when you visit the youtube page of the video! Weird, what!
Here is an attempt to put together a comprehensive list of such video sharing websites, where you can upload, share or even edit, enhance and change format. Some sites even allow free downloads of the videos.
I have checked each link individually and have listed only the working sites. And I have handpicked the following few as good and hassle-free sites.
Here are the rest of them listed alphabetically:
As the internet is highly dynamic and the shelf life of websites being equal to that of a banana, the links may become dead as the sites conk off. If you find any change, please voice it on the comments box, so that I can edit the list accordingly.
Yes. And the initial run of the Linux-based 10,000 units have been sold out in Wal-Mart!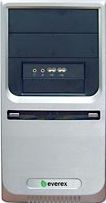 Everex's TC2502 gPC is the first mass-market $200 desktop PC. The spec of the system is very low – 1.5 GHz VIA C7 CPU embedded onto a Mini-ITX motherboard, 512MB of RAM and an 80GB hard drive – but this doesn't matter because the system does pretty much everything that your average PC users want.
It contains 10/100 Mbps ethernet and is pre-installed with OpenOffice 2.2. With the gPC you can surf the web, send and receive email, work with word processor and spreadsheet documents, chat with friends, keep a blog updated, edit photos and pictures, play DVD's and even burn CDs thanks to the built-in CD burner.
One intelligent user has installed FreeNAS and turned the gPC into a highly affordable, quiet, energy-efficient home server! He has found it compatible with FreeNAS right out of the box: all of the integrated hardware is supported, and the BIOS will boot from a thumbdrive (so you can install the FreeNAS OS on the thumbdrive). In addition, the motherboard has two SATA 150 headers, so you have very respectable hard drive upgrade options.
The net outcome of the success of this PC is that Linux is making a definite headway into the PC market. Adrian of ZDNet sums up like this:-
Maybe a more relevant question is not whether Linux has found a niche, but whether Windows has outgrown the average user?
The world is full of nihilists, naysayers and conspiracy theorists who repudiate and negate all accepted beliefs, proven theories and obvious events. And the cynics amongst the mankind are ever ready to lap up the antitheses and weird fantasies.
Here are a few of such phantom theories:
Our ears are quite full of those golden words spoken by the first man on the moon, "That's one small step for [a] man, one giant leap for mankind". If you are to accept it, you have to first believe that a man actually landed on the surface of the satellite that is associated with lunacy. In fact, one whole generation has grown in the belief that man did land on moon. But a certain group of individuals find it hard to get convinced, They have advanced cogent evidence and convincing proof that the whole video clip of Neil Armstrong's goose step was filmed in a studio or on the Nevada desert.

Moon Truth has further details.

Confused? Read The Moon Landing Hoax and listen to the audio rendering over there.

And to keep you engaged during the weekends, here are the whole lot of web sites vying with each other to propagate the "fake theory"!

The entire world (almost!) was outraged by the savage attack on the Twin Towers of the World Trade Center on the infamous morning of 9/11/2001. But there are some members of human species who claim that the whole thing was a hoax and it was made up by the press. You can get the dope from the "fake-video theorists".
The present era can be termed as the "age of the Google". Yes. Google is touching every aspect of your virtual as well as real life. One should get a daily dose of Googling, whatever be his walk of life. Children do their homework by googling (a generic term now!) and grown-ups subsist on them. Software geeks almost entirely earn their bread thanks to Google. There Will be no writers and doctorates if there be no Google to help them scourge and plagiarize! Folks are going gaga about every new offering that unfolds from the Google stable. Already you have almost everything: Gmail to Gtalk through maps, shopping, blogging, pages, aggregators….. and now an OS too!

And Google made a paradigm shift from the way business is traditionally run. They have made nerds rich by adwords. They have caused a veritable net revolution. They have clustered low-end computers and are running such a successful e-commerce stuff with minimal infrastructure costs. They have made history by their financial success. They promote open source. The do no evil!

But wait a minute. There are folks who think otherwise. They see a conspiracy at every corner. Go to this website: "Fu@#ed Google dot com" (Since defunct)

And to cap it all, The World is Flat! Yes. For a few, the earth is not a globe spinning and revolving around the Sun. It is flat!
There is never a dull moment with such queer species around!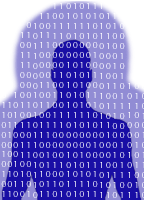 You have heard of LAN,WAN et al.
But have you known a thing called HAN?
Yes, there is a path-breaking new technology called Human Area Networking.
Your body could soon be the backbone of a broadband personal data network capable of efficiently communicating to your cell phone, MP3 player, digital camera, laptop or printer.
Nippon Telegraph and Telephone Corporation (NTT), at Tokyo is pursuing research and development of an innovative Human Area Networking technology called RedTacton that turns the skin of the human body into a data transmission vector and achieve speeds up to 10 Mbps between any two points on the body.
You can read about this in the Robin Good's News too.
A group of anonymous programmers has released a new software tool christened as "RatDVD", which will crunch video from movies into small packages, while creating a single file that keeps intact DVD "extras"– alternate endings, outtakes, director's commentary and the like.
This is what the developers claim about the nifty proggy on their web site:

ratDVD takes a full featured DVD movie and puts it into a highly compressed .ratDVD container format file – while preserving all the features of the original DVD such as:

Full anamorphic picture, seamless branching, multiple video angles, multiple audio channels, subpictures, etc.
Keep movie versions (Directors Cut, Theatrical version, etc.), Alternate story endings, making of, video commentary , cut scenes, etc..
Keep complete menus, navigation and features
Reliable high quality, valid check-summed container

You can also convert a .ratDVD file back to DVD format, burn it to a DVD-R and watch the movie using a regular DVD player.
But it will not support encrypted DVDs. They need to be decrypted before they can be used with ratDVD. For decrypting the regular DVD movies and for more detailed instructions, there is a guide on that web site.
Because it retains all these extra features, allowing them to be burned back onto a DVD or browsed on a computer, the software is already being discussed in video-focused Net circles as a potential successor to the most popular formats used for trading movies online today.
This is going to usher in another P2P video downloading riot, for sure!