We are a small group of like-minded citizens who are concerned with the general deterioration in the overall value system of the nation, but have abiding belief and commitment in India's potential and prospects as a successful democracy. We are a fraction of a very large number of Indians who, we believe, share our hopes and aspirations but have no means to channel their views and opinions in India's public domain.
In the last few months, the country has witnessed eruption of a number of egregious events, thanks to an active media eagerly tracking malfeasance. There are, at present, several loud and outraged voices, in the public domain, clamouring on these issues which have deeply hurt the nation. We do not wish to add to the confusion by joining that debate. What we are deeply worried about is not to allow India's huge growth potential and poverty alleviation challenges to be diluted or digressed from, and which would be a great loss, especially to the poor and the dispossessed.
Our aim is to try and rise above the present clamour and seek a more confident and purposeful national environment. As concerned citizens, who have full confidence in the country's ability to reach its social and economic development potential, and who have a deep and abiding faith in India's prospects for a vibrant, pluralist and successful democracy, we have put down a few thoughts. This letter is the beginning of our aim to develop specific actions and recommendations which shall be placed in the public domain, from time to time.
We are alarmed at the widespread GOVERNANCE DEFICIT almost in every sphere of national activity Read more
News # 1
Railways set record with Rs 25,000 crore profit: Lalu
Rediff.com February 26, 2008:
Presenting his fifth Rail Budget in the Lok Sabha on Tuesday, Railways Minister Lalu Prasad said that the Railways had set up new profit records in 2007-08 attaining a profit of Rs 25,000 crore.

Everybody is happy with our performance, said Lalu. He also added that the Railways had done tremendous work in the year 2007-08.
News # 2
Broke railways orders babus to cut spending
Times of India, Jan 25, 2011.

Railway Board chairman Vivek Sahai has directed strict curbs on spending as the railways faces a deficit of at least Rs 2,200 crore.

The board wants to reduce expenditure on replacing worn out assets through the Depreciation Reserve Fund and creating new ones from the Development Fund.

Sources said payments to contractors have been stopped in most zones except the eastern zone, part of which falls in railway minister Mamata Banerjee's home state of West Bengal. This has resulted in many large projects being stalled in every zone, an official said. The precarious fiscal position has prompted Sahai to control spending as expenses for official tours, overtime and night duty allowances have shot up.

"Now, railway staff have been asked to travel only for essential work. I find that there are huge expenses, and thus, a disturbing trend in the payment of travel, overtime and night-duty allowances," Sahai said in his letter to the general managers of zonal railways.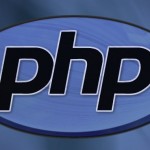 Here is a highly insightful and succinct answer to this question from Apostolos Dountsis:
The term High Level Language refers to the higher level of abstraction from machine language. Rather than dealing with registers, memory addresses and call stacks, high-level languages deal with variables, arrays and complex arithmetic or boolean expressions. In addition, they have no opcodes that can directly compile the language into machine code, unlike low-level languages like Assembly language. Other features such as string handling routines, object-oriented language features and file input/output may also be present. In general, high-level languages make complex programming simpler, while low-level languages tend to produce more efficient code. In a high-level language, complex elements can be broken up into simpler, though still fairly complex, elements for which the language provides abstractions, keeping programmers from having to "reinvent the wheel". Therefore, PHP is a high level language and it is completely unrelated to whether or not you use it to develop desktop applications.

PHP is a language that is used primary for web development but this does not mean that this is the only use that it can have. You can develop PHP programs that run on a console and also desktop applications with a complete GUI. For more information, check out the official site and this tutorial for a quick introduction. So, you are in the wrong, believing that it is simply a web language.

Finally, you can create web applications using PHP. You may want to have a serious look into the language and especially with the release of PHP5, sky is the limit. Remember that in any computer lanuage you can possibly do more than you think that you can.

The newest offspring from the Google stable is born!
It is christened "OpenSocial" which is the ultimate Nirvana of social networking platform you can dream of, with many existing players making apps collaborating on a common platform.
The following are the opening remarks of Google.
The web is better when it's social

The web is more interesting when you can build apps that easily interact with your friends and colleagues. But with the trend towards more social applications also comes a growing list of site-specific APIs that developers must learn.

OpenSocial provides a common set of APIs for social applications across multiple websites. With standard JavaScript and HTML, developers can create apps that access a social network's friends and update feeds.
Ok, we are already straddled with a plethora of social networking sites. Then what is the big deal!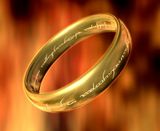 Yes. There is a difference. As Mathew Ingram names it, it is "One Ring to bind them all" type development platform, which is revolutionary.
This post on the OpenSocial blog by Amar Gandhi and Peter Chane throws more light on this aspect thus:-
OpenSocial is a set of common APIs that will work on many different social websites, including MySpace, Hi5, Ning, orkut, and LinkedIn, among others. In addition, this allows developers to learn one API, then write a social application for any of those sites. Learn once, write anywhere, if you will. And because it's built on web standards like HTML and JavaScript, developers don't have to learn a custom programming language.
Wanna dig more into the newfangled toy? Be Google's guest. There is an FAQ for you!
And you want to really play with it? You can! Google has already opened the sandbox in Orkut for you!
ZDNet has the following info to share:-
Google CEO Eric Schmidt painted the big picture. "The broader story is the Web has moved to the next state. We knew the Web would have social framework and we knew it would be would be standard, open and extensible." Schmidt said the Google had been working for more than a year with MySpace in the social area.
Meanwhile watch this video by Google developers here:

YouTube - Watch - Google Campfire

Further reading:
TechCrunch Story
I somehow feel the girls of the day in India have grown more beautiful. Don't laugh! Look around you. If your life had spanned through a few decades you would acquiesce to my statement, at least after a bit of recapitulation. Girls have learnt the art of being graceful, delicate, exquisite and lovely even if not so naturally endowed. It is perhaps attributable to the growing awareness of aesthetics and sensuous portrayal of oneself without losing one's individuality and values. And the quality being assertive, clear definition of one's image coupled with college education – all these add to the grace and beauty of the fairer sex of the species!
Another aspect that has helped to add to the pleasing appearance is the keen sense of proportion, symmetry and elegance that has been embraced by the girls as their second nature. The tasteful selection of dresses, appropriate colour-sense, the hairdo, the external add-on's, facials, avoidance of garish makeup, modest-simple-but-elegant approach to exposition of self – all these make girls comely!
And they are so mindful of looks in all departments – not limited to what the eyes see. They are cleaner, sophisticated, informed, matter-of-fact and mindful of mannerisms and external stimuli like body odour.
The girls want to look better not merely to attract attention but as an expression of their feminine charm as part of an extended self esteem and development of personality and positive image.
They take care even to the way their feet look! They get pedicure done, select appropriate footwear – mostly with a heel strap and two-part covering for the frontal part with special attention to toes. Toes. Yes. They do make certain that the toes look handsome. Skin colour nail varnish with a little bit of glow make the toes twinkle! Cracks on the heels have become the thing of the past. In fact the heel parts have begun to look polished nowadays.
And the gait carries a self assurance that comes out of a sense of assurance of the future, what with the opportunities thrown open by BPO's and call centres! If you do not savvy what I am talking about, walk around Isphahani Centre at Chennai in the evenings!
And when they sit, they invariably take the #1 posture – as designated by Leo. F. Buscaglia – crossing the knees. That adds to the elegance in my opinion.
Add to this the ornaments, jewelery and appliques. Girls are so choosy about even an anklet (it is my pronounced opinion that girls must wear ankelts- golden is better – be it saree, salwar or pants). They sport variety of them and they know what really enhances their beauty.
That is ok about urban girlies. What about village belle-fille's!
They are not far behind!
They too have become conscious of looking gorgeous and charming. Television and movies have brought in an awareness of how you should look!
And let me fall back upon the time-tested cliché – a thing of beauty is joy for ever!
I have been ranting against the rampant tendency on the part of elders to treat the children as eternal delinquents who should be dealt with constantly by a stick and ordered around under pain of punishment. This is not the way to invest in the development of future citizens on whose hands the destiny of our planet will rest.
This view is echoed by Marshall Rosenberg, Ph.D. in his book, "Nonviolent Communication: A Language of Life". The following lines from the book hit a nail on the head of the the basic doctrine of punishmentology!
"Punishment damages goodwill and self-esteem and shifts our attention from the intrinsic value of our attention to external consequences"