October 7, 2011 · Filed Under ·
Comment
Nuggets of quirkiest quips, snappy snippets and zesty and twitty quotes!!
Page :: 17

Comes in handy for autographs, texting, SMS-ing, slam books and party one-liners..!
---
I found Hinduism to be the most perfectly satisfying religion in the world.
---
In the religion of my country, in our national religion (Hinduism), there is so much beauty and grandeur"
---
The future belongs to those who prepare for it today.
---
Be peaceful, be courteous, obey the law, respect everyone; but if someone puts his hand on you, send him to the cemetery.
---
Nobody can give you freedom. Nobody can give you equality or justice or anything. If you're a man, you take it.
---
Power never takes a back step except in the face of more power.
---
You can't separate peace from freedom because no one can be at peace unless he has his freedom.
---
My husband and I have never considered divorce. Murder sometimes, but never divorce!
---
Marriage is a relationship in which one person is always right and the other is the husband.
---
The child's greatest period of growth is the month after you've purchased a new set of school uniform.
---
Don't feel bad. A lot of people have no talent.
---
True friends stab you in the front.
---
Forgiveness is giving up my right to hate you for hurting me.
---
Wise men talk because they have something to say; fools talk because they have to say something.
---
Real friends are the ones that survive transitions between address books (and mobiles).
---
Having one child makes you a parent; having two makes you a referee.
---
There is no better time to be happy than right now.
---
Indians are generally task oriented, academically brilliant, but they fall short in leadership skills, collaboration.
---
You must pay for everything in this world, one way or another. Nothing comes free.
---
Your time is limited, so don't waste it living someone else's life.
---
Don't be trapped by dogma - which is living with the results of other people's thinking.
---
Don't let the noise of other's opinions drown out your own inner voice.
---
Have the courage to follow your heart and intuition. They somehow already know what you truly want to become. Everything else is secondary
---
If you don't control your mind, someone else will.
---
Before you speak, listen.
Before you write, think.
Before you spend, earn.
Before you invest, investigate.
Before you criticize, wait.
Before you pray, forgive.
Before you quit, try.
Before you retire, save.
Before you die, give.
---
It ain't what you don't know that gets you into trouble. It's what you do know that ain't so.
---
Be the change you want to see…
---
If one advances confidently in the direction of his dreams, and endeavors to live the life which he has imagined, he will meet with a success unexpected in common hours.
---
A great deal of intelligence can be invested in ignorance when the need for illusion is deep
---
Intellectuals can tell themselves anything, sell themselves any bill of goods, which is why they were so often patsies for the ruling classes in nineteenth-century France and England, or twentieth-century Russia and America.
---
Assume nothing, question everything.
---
Ah, women. They make the highs higher and the lows more frequent.
---
The business of the journalist is to destroy the truth.
---
"I farted twice today" – that was what I twitted recently!
After all Twitter is for that – to announce to the world what you did (or did not do) in less than 140 characters!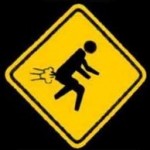 And farting is no laughing matter ( may be it has some parallel with laughing gas!). It is quite a natural phenomenon created by flatulence in the stomach. May be the loud aural burst coupled with aromatic spread in a congregation may create a few embarrassing moments, but who can claim that the bio-gas has never escaped through their anal orifice ever!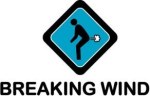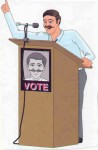 But that was about the physical fart. What about the bureaucratic breaking wind through the mouth (this metaphor was first used by Prof. Northcote Parkinson, author of the famous "Parkinson's Law"), which the politicians and bureaucrats indulge in all the time! Their gas consists of multiple solid waste like clichés, promises, hackneyed phrases like "Garibi Hatao (banish poverty), BPL (below poverty line), inclusive growth, under-privileged society and such stuff all the time, at the earliest opportunity. Give them a mike and out flows the fart automagically (sort of involuntary function) without any effort on their part.
The farting trend doesn't end with oral onslaught. It extends itself to printed out "papers" (running to gazillion pages in A4 size, comb-bound), web sites, blogs, PDFs (keep pace with times, yaar!) and all other means of onslaught.
But farting, per se, is not a bad word (didn't I say that earlier?).
You can learn about Legendary Farts here.
History records that occasional involuntary escape of wind through the cleavage on seat parts have resulted in unsavory and really discomforting situations to many.
One such episode is that of a football player who was shown a Yellow Card for "breaking wind" as a penalty was being taken. The referee deemed the act "ungentlemanly conduct" and booked the player responsible at Turn Moss in Stretford, Manchester.
There was another case of a pensioner with 'disgusting flatulence' who was banned from breaking wind in social club. The club ordered a pensioner to leave the building when he needs to break wind because his flatulence is "disgusting". But the frail widower admitted that he had a problem but said he often could not make it to the door in time because his explosive flatulence takes him by surprise!
We can only pity that old man whose biological gaseous matter has a mischievous habit of escaping with giving an escape time lag – call it "latency" if you particular about semantics!
One of the first files I downloaded during my baby steps on internet several light years ago was a simple .wri file called "fartfile.wri". It may be still available in the catacombs of web if you search for it in the big boy Google. But I am not sure the exotic sounds would be available which can be launched through Wordpad any more. But there are many PPS and HTML files available with the same content.
But I want to give a special treat to my customers with the virgin FartFile with full audio loaded!
Here comes:- Read more
June 19, 2009 · Filed Under ·
Comment
Nuggets of quirkiest quips, snappy snippets and something zesty and twitty!!
Page :: 15

---
I don't have an attitude problem. You have a perception problem.
---
Truth is restricted to being one. Lie is not.
---
How many husbands have I had? You mean apart from my own?
---
I'm a great housekeeper. I get divorced. I keep the house.
---
To a smart girl men are no problem - they're the answer.
---
Balance sheet:
On the left side nothing's right and
on the right side nothing's left.
---
Marriage is the triumph of imagination over intelligence.
---
If you think it's expensive to hire a professional to do the job, wait until you hire an amateur.
---
Confusion is a kinky form of enlightenment, clarity in drag.
---
Uncertainty is certainty that has stepped on a banana peel.
---
Negativity is brilliance competing with itself.
---
"As above so below;
as below so above;
as within so without;
as without so within."
---
Meditation makes doing nothing look respectable.
---
"Never interrupt your enemy when he is making a mistake."
---
We agreed to disagree and that is the only thing that we have ever agreed.
---
Half the world doesn't know how the other three quarters live.
---
A politician is trained int he art of inexactitude.
---
Don't accept your dog's admiration as conclusive evidence that you are wonderful.
---
A tree never hits an automobile except in self-defense.
---
Law can never correct a family, it can only destroy.
---
The silence of good men is more dangerous than the brutality of bad men.
---
Every man is of supreme importance to himself.
---
Q: What is the art of diplomacy?
A: Providing answers that don't even begin to match the question.
---
Laziness grows on people; it begins in cobwebs and ends in iron chains.
---
The love of indolence is universal, or next to it.
---
Statistics are 99% accurate and 1% true.
---
We are not out of work because the economy is bad. The economy is bad because we are out of work.
---
It's not the question of being at the right place at the right time. It is also being lucky.
---
"I have known you for longer than I have not known you."
---
Most men live lives of quiet desperation.
---
Simplicity is the ultimate sophistication.
---
What a computer is to me is it's the most remarkable tool that we've ever come
up with, and it's the equivalent of a bicycle for our minds.
---
Our lives are frittered away by detail;
simplify, simplify.
---
To amplify, try to simplify.
---
Nobody says it better than the guy quoting the boss.
---
Every morning in Africa, a gazelle wakes up.
It knows it must run faster than the fastest lion or it will be killed.
Every morning a lion wakes up.
It knows it must outrun the slowest gazelle or it will starve to death.
It doesn't matter whether you are a lion or a gazelle.
When the sun comes up, you better start running.
---
You can never cross the ocean unless you lose sight of the shore.
---
An opinion should be the result of thought, not a substitute for it.
---
The roots of science, religion and philosophy can be traced to a mortal fear of nature, future and the unknown.
---
In the end, we will remember not the words of our enemies,but the silence of our friends.
---
June 19, 2009 · Filed Under ·
Comment
Nuggets of quirkiest quips, snappy snippets and something zesty and twitty!!
Page :: 14

---
Borrow money from pessimists.
They don't expect it back.
---
When you make a war talk, you had better be prepared for a war.
---
"Take care of your body. It's the only place you have to live."
---
Cruelty springs from weakness and insecurity.
---
People who have time on hands will inevitably waste the time of others who have work to do.
---
No one is listening until you make a mistake.
---
Reality is merely an illusion, albeit a very persistent one.
---
Just because you can do something, that doesn't mean you should.
---
Don't whistle at the girl going out from here. She may be your grandmother!
---
Success is relative. More the success, more the relatives.
---
Don't let your kids drive if they are not old enough - or else they never will be.....
---
In some cultures what I do would be considered normal.
---
A good scapegoat is nearly as welcome as a solution to the problem.
---
I honor my personality flaws, for without them I would have no personality at all.
---
99 percent of lawyers give the rest a bad name.
---
It may be that your sole purpose in life is simply to serve as a warning to others.
---
Don't sweat petty things....or pet sweaty things.
---
I want to be like Gandhi, Martin Luther King and John Lennon.... but I want to stay alive.
---
When people find out that I'm just a human being I guess I disappoint them.
---
A happy marriage is the one that exists "betwixt a blind wife and a deaf husband".
---
Men are always doomed to be duped — they are always wooing Goddesses and marrying mere mortals.
---
Money is honey
my little sonny
and a rich man's joke
is always funny.
---
There are three kinds of people - those who can count and those who can't.
---
Humility is a strange thing. The moment you think you've got it, you've lost it.
---
Small things hurt a lot. You can sit on top of a mountain but not on the tip of a pin.
---
Technology is dominated by those who manage what they do not understand.
---
The opulence of the front office decor varies inversely with the fundamental solvency of the firm.
---
Smile, it makes people wonder what you are thinking.
---
Don't marry for money; you can borrow it cheaper.
---
Bachelors should be heavily taxed.
It is not fair that some men should be happier than others.
---
I don't worry about terrorism.
I was married for two years.
---
Everybody is born with death in him; it is only a matter of time.
---
Marriage is one of the chief causes of divorce.
---
The concept that an accused is innocent till proved guilty and must be treated with due respect and dignity finds no place in Indian courts where only the judge has honour and only the advocates are learned.
---
Marriage is the only war where one sleeps with the enemy.
---
Girls want a wedding, they don't want a marriage. If only you could have weddings without marriages.
---
You miss 100 percent of the shots you never take.
---
"I may be drunk, Miss, but in the morning I will be sober and you will still be ugly."
---
The difference between a child and an adult is not years, rather it is a willingness to accept responsibility, to be responsible for one's actions.
---
The truth is more important than the facts.
---
August 2, 2008 · Filed Under ·
Comment
Nuggets of quirkiest quips, snappy snippets and something zesty and twitty!!
Page :: 13

---
Governments keep a lot of secrets from their people.
Why aren't the people in return allowed to keep secrets from the government?
---
If you're not outraged, you're not paying attention.
---
Millions long for immortality who do not know what to do with themselves on a rainy Sunday afternoon.
---
Rule of Defactualization:
Information deteriorates upward through bureaucracies.
---
Some people are born mediocre, some people achieve mediocrity, and some people have mediocrity thrust upon them.
---
The trouble with being punctual is that people think you have nothing more important to do.
---
Alone, adj.:
In bad company.
---
A transistor protected by a fast-acting fuse will protect the fuse by blowing first.
---
No good deed goes unpunished.
---
Remember that the best relationship is one where your love for each other is greater than your need for each other.
---
Judge your success by what you had to give up in order to get it.
---
The trouble with the world is that the stupid are cocksure and the intelligent are full of doubt.
---
O Liberty! How many crimes are committed in thy name!
---
If you force folks to own what they say, odds are they'd watch what they say, too.
---
Employees make inexcusable errors; bosses make only human mistakes.
---
There are two ways of knowing. One is to actually know a thing, the other is knowing where to find out.
---
Happiness is good health and a bad memory.
---
Good better best
Never let 'em rest
Till your good is better
And your better best.
---
If food compromises with poison death will win.
---
Exercise and excuse are close cousins.
---
What is the difference between a woman and a magnet?
Magnets have a positive side.
---
If you lend someone money, and never see him again, it was probably worth it.
---
When ideas fail, words come in very handy.
---
You have the right to remain silent. Please exercise it.
---
Behind every successful man is a woman; behind her is his wife.
---
If you don't like the news, go out and make some.
---
He was arrested for walking in someone else's sleep.
---
He doesn't know the meaning of fear, but then he doesn't know the meaning of most words.
---
Work always fascinates me. I can sit and watch it for hours.
---
Q: What is the thinnest book in the world?
A: "What men know about women".
---
If god had really intended men to fly, he'd have made it easier to get to the airport.
---
I don't know, I don't care and it doesn't make any difference.
---
You can select any color of the car you want, as long as it is black.
---
All men are animals. Some make better pets.
---
I tell you, gold is easier found than kept.
---
The day you start realizing what your father said was right, you already have a son who says you are wrong.
---
Always be wary of any helpful item that weighs less than its operating manual.
---
It is a cliché that most clichés are true, but then like most clichés, that cliché is untrue.
---
"Some oxygen molecules help fires burn, while others help make water, so sometimes it's brother against brother."
---
If you don't know what you are doing, do it neatly.
---
Doesn't it cover all contingencies!
Please accept with no obligation, implied or implicit, my best wishes for an environmentally conscious, socially responsible, low stress, non addictive, gender neutral celebration of the winter solstice holiday, practiced within the most enjoyable traditions of the religious persuasion of your choice, or secular practices of your choice, with respect for the religious/secular persuasion and/or traditions of others, or their choice not to practice religious or secular traditions at all. I also wish you a fiscally successful, personally fulfilling and medically uncomplicated recognition of the onset of the generally accepted calendar year 2008, but not without due respect for the calendars of choice of other cultures whose contributions to society have helped make America great. Not to imply that America is necessarily greater than any other country nor the only America in the Western Hemisphere Also, this wish is made without regard to the race, creed, color, age, physical ability, religious faith or sexual preference of the recipient of said wish.

By accepting these greetings, you are accepting the aforementioned terms as stated. This greeting is not subject to clarification or withdrawal. It is freely transferable with no alteration to the original greeting. It implies no promise by the wisher to actually implement any of the wishes for herself/himself/others, and is void where prohibited by law and is revocable at the sole discretion of the wisher. This wish is warranted to perform as expected within the usual application of good tidings for a period of one year or until the issuance of a subsequent holiday greeting, whichever comes first, and warranty is limited to replacement of this wish or issuance of a new wish at the sole discretion of the wisher.
Aim at better performance while performing!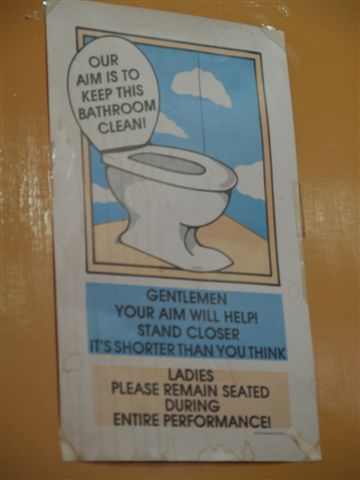 Geeks and nerds breath code and die in code!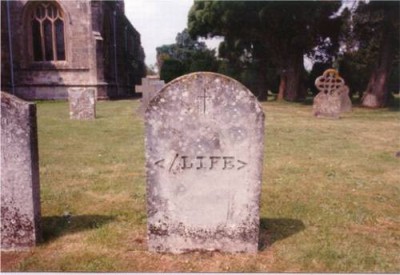 Japanese girls learning English through exercise. Cute little ones and fantastic idea of teaching a language. Very practical!
Microsoft (read Windows) is something that almost everyone loves to hate! Microsoft-bashing is the pet pastime in the Geekosphere especially amongst the Open Source aficionados and Free Software evangelists!
And it is the butt of jokes that make rounds around the internet as many times as the earth spins around itself!
But even the blogs that predominantly dwell on Microsoft's applications like .NET, c# etc seem to have joined the fray, as found in one such blog's masthead:

And it is the butt of college humor ad nauseum!
Here is a couple of videos for passing your time (but don't forget to genuflect before the Redmond God!) :-
'
Sir Pelham Grenville Wodehouse, "Plum" (that is what his first name sounds like when vocalized quickly!) to his friends, is one of the (one and only, in my opinion) outstanding comic novelists of all time. He is best remembered for his creation, the inimitable Jeeves, the stately butler extraordinaire, unflappable, erudite and peerless "gentleman"s personal gentleman"! It will be unfair to omit a mention of his master, the irredeemably dim and unflaggingly affable Bertie Wooster ("It is generally believed that he fell on his head when he was born"!)


The funniest writer ever to put words on paper!


~ Hugh Laurie.
Wodehouse (pronounced "woodhouse") depicted a peculiar fondness for butlers, especially English butlers ("tall, decorous and dignified"). Indeed, no Wodehouse novel can be complete without a butler bringing in a salver with a brimming glass on top of it containing some elixir of life, mostly despised by his masters, since the liquid would either be yoghurt or milk, understandably looked down upon as poison, as more heavenly beverages a la a cocktail or a stiff whiskey (or, one of those Jeeve"s specials!) would have been more agreeable to the tormented souls!
He was born in Surrey, England in 1881 (15th of October, for those finicky about details!). He was educated at Dulwich College, where he met gentry-folk who would serve as the main characters of many of his future books. Also he practised boxing there. For over 70 years Wodehouse was to entertain readers with his comic novels and stories set in an England that is forever Edwardian and featuring idiotic youths, feckless debutantes, redoubtable aunts, and stuffy businessmen.
At 21 (1902), he started writing the "By the Way" column in the Old Globe. Also he kept on sending his freelance stories and contributed a series of school stories to a magazine for boys, The Captain, (in one of which Psmith made his first appearance).
At the age of 28, not a long time before First World War, (1909), he went to America, (that was his second visit; his first had been in 1904) where he continued to write short stories and also critical reports for papers as theatrical critic. He made a serial for the Saturday Evening Post, (and for the next twenty-five years almost all his books make its first appearance in this magazine).
At that time Wodehouse met people close to musicals circles, and wrote lyrics and took part in the creation of musical shows. At the same time he did not abandon writing and wrote Psmith, Journalist (1912), Piccadilly Jim (1918).
During the next few years Plum travelled with his shows and chose as his country of residence, France. He lived alternately in the UK and the USA until 1934, when he started living in France. PGW rented a house near Cannes in March 1932 but he settled in Le Touquet in 1934
In 1939 for services to the English language he received a doctor's degree from Oxford University.
In the beginning of World War Two he was pursued by the French government during spy hunts. And when Nazi troops occupied France he was captured and interned in Germany. This was a grey area of his life which haunted him for many years – not that he lost sleep over it anyway! But perhaps he was too much for ordinary minions who could not easily get behind his tongue-in-cheek and cryptic metaphor on Nazi Germany. They thought he was supporting Herr. Hitler! After the war Plum continued to write books and took part not only in creating lyrics for musical comedies but tried his hand as a producer, with differing degrees of luck.
In the early 1930s he was in the bad books of the Inland Revenue – they could even sue him for £25,000 – the kind of troubles that one Bertie's uncles used to lament about! He didn't have the advantage that young Bertie had! Too bad!! In 1955 at the age of 74 he took American citizenship and lived afterwards near New York. In 1975 he was knighted by the Queen of Great Britain, and died shortly afterwards – February 14, on St. Valentine day, 1975 at Southampton, N.Y., U.S. May his soul rest in peace!.
---
Here are a few of the Golden Nuggets from the inimitable Plum!
"She was undeniably an eyeful, being slim, svelte and bountifully equipped.. and all the fixings."
From "Spring Fever"
"..whom he had engaged principally on the strength of the horn-rimmed spectacles he wore."
Stanwood…..was a mass of muscle and bone and it was Mr. Cobbalt's opinion that the bone extended to his head.
Called upon to provide an earl and a butler, she (the nature) had produced an earl who looked like a butler and a butler who looked like an earl.
She was sitting at a table near two financiers with four chins.
My lips are sealed. Clams take my correspondence course.
His future wife, his future father-in-law and his future dog by marriage.
From "The Butler Did It" – A non-Jeeves Adventure!
Beside him lay a fine bulldog, sunk at the moment in sleep, but ready to become alert at the first signs of breakfast.
the back of his neck overflowed his collar, and there had recently been published a second edition of his chin.
George, the sixth Viscount, was a man built on generous lines. It was as though Nature had originally intended to make two viscounts, but had decided halfway to use all the material in one go….
My sister Flossie does all the talking for the family.
From The Old Reliable – Another non-Jeeves Adventure!
There is only one real cure for grey hair. It was invented by a Frenchman. He called it the guillotine.
She had loved him twenty years ago when he was a young man with money and one chin. She loved him now, when he was a portly senior with no money and two chins. Women do these things.
She can't eat me. I don't know so much. She's not a vegetarian.
and his stomach, always inclined to the policy of "Do It Now", was sending up peremptory messages to the front office.
feeling extreamly dubious of the whereabouts of the next meal
He is as snug as a bug in a rug.
and a third chin was added to his natural two by the limp sagging of his jaw.
if you marry Topham, you"ll have half a dozen imbecile children saying, "Absolutely, what?", all the time in Oxford accent.
He looks much more like a lobster than most lobsters do.
From "Leave it to Psmith"
"Beach, the butler came in as a dignified procession of one."
From "Piccadilly Jim"
… her mouth was really the most individual thing about her. It was a mouth that suggested adventurous possibilities.
He went on saying nothing.
The past could look after itself.
… wifely monologues
His face was edited and re-edited several times over during his days in the ring
From "Doctor Sally"
"Did you ever hear the story of the ventriloquist who played solitaire? He used to annoy his wife by holding long conversations in his sleep. It became such a trial to the poor woman that she had serious thoughts of getting a divorce. And then one evening, by the greatest good luck, he caught himself cheating at solitaire and never spoke to himself again"
From "Ring for Jeeves"
"It was a confusion of ideas between him and one of the lions he was hunting in Kenya that had caused A.B.Spottsworth to make the obituary column. He thought the lion was dead and the lion thought it wasn't."
"Which is bigger, Mr Bigger or Mrs Bigger?
Mr Bigger, because he is father Bigger.
Which is bigger, Mr Bigger or his old maid aunt?
Old maid aunt, because whatever happens she is always Bigger.
Which is bigger, Mr Bigger or Master Bigger?
Master Bigger, because he is a little Bigger!"
Hover the mouse pointer on the right side of the bigger picture that comes on when you click the small image. You will find the right arrow. Click on it to go to the next picture (bigger one) in the sequence.
Click the continue link below to view the wonderful pictures!
Read more