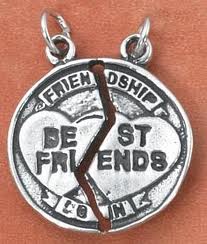 I was behaving in a peculiar manner for the last few days. Yes. Odd. I was actually demeaning myself by going after a friend of mine who suddenly said he hates me – quite uncharacteristic of him. His behaviour was bizarre and inscrutable. He started playing coy – why this sudden "kolaveri da"! I was foxed. I tried to unravel the mystery but to no avail. He remained incommunicado for the most part.
It was a veritable agony for me. It was all-consuming. I couldn't concentrate on anything else. The brain rewired all synapses focused on this single nagging riddle. Why this fellow, who was such a cuddly buddy, suddenly walked out on me? Oh God, gimme the answer..!
All reason, Id, self-respect, ego, super-ego (Sigmund Freud turns in his Austrian grave!) – all vanished. Here I am begging him to wise me up as to why this stonewall, with advance apologies galore (just in case).
But on second thoughts, why had I reacted the way I did? Why didn't I compose myself and just let sleeping dogs lie? Why didn't I remain stoic and start analyzing things in a sober way which I do normally in all such situations? A chance mention in an article on eavesdropping of cellphone conversations provided the answer to this puzzle. Here it is (Source: Cracked.com):
The human brain likes things to be predictable, and it can't really relax and "tune out" something that doesn't make sense. You might notice yourself trying to fill in the other half of the phone conversations you overhear. It's the same mechanism that makes it so hard to walk away after you've seen the first 15 minutes of an episode of CSI or Law & Order: The brain naturally hates leaving questions unanswered. Suddenly, you're trying to solve a puzzle instead of concentrating on how little you give a shit about the exact drunken position he passed out in last night.
"Since halfalogues really are more distracting, and you can't tune them out, people become irritated [and], even more importantly, their cognitive performance is impaired", avers a Cornell University study.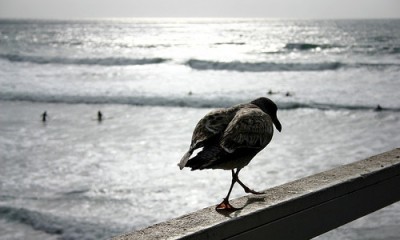 Postscript: Solved the riddle ultimately but still no joy! Normalcy in the relationship is still elusive since the root cause of the friction seems to be a chance remark on my part that has hurt the other party so deeply that the boo-boo couldn't be soothed even by profuse apologies of gargantuan proportions.
So here I am, terribly bruised

One of the strongest relationships in the world is that between father and son. Nothing can equal or replace the father's affection and his contribution in building the personality of the child especially in the formative years.
Here is a teensy-weensy Spanish short film "What Is That" By Constantin Pilavios. It runs for just 5 minutes but the message is deeply sentimental, touching and moving. Watch it; it has English subtitles.

YouTube - Watch - What is That?

Indian women have really progressed a great deal in terms of scruples, values, empathy and traditions, if the following news items that appeared in today's Hindustan Times is any indication. Please have a look and share your opinion:-
Woman kills brother due to property dispute.

A WOMAN smashed her brother's head with a hockey stick and then stabbed him to death with the help of her husband and sons in central Delhi late on Wednesday, the police said.

The murder was allegedly committed over a property dispute.

The deceased Prem Kumar, 54, used to work as an accountant with an oil company in Khari Baoli.

The police said he did not get along with his sister's family.

Kumar used to live on the ground floor of his ancestral house in Ara Kash Road while his sister Alka used to live on the first floor with her family.

The two families reportedly were not on talking terms.

Kumar's sister Alka was arrested, while her husband Ravi and sons, Varun and Sahil, were on the run, police said.

The family allegedly rained blows on Kumar after an heated argument and stabbed him several times, the police said.

"Kumar was not happy with Alka, since she had eloped with Ravi before her marriage. Their family apparently did not approve of the marriage. Alka reconciled with her parents later and came to live in the ancestral house with her family," said an officer.

Kumar was however, not happy with the development.

The two families often argued over minor issues.

The police said that Alka used to claim ownership of the house and pestered Kumar to shift out of the ground floor.

At about 10 p.m. on Wednesday, Alka came to Kumar's house and picked up an argument.

Her husband and sons reportedly accompanied her.

"The argument soon turned violent. Alka and her family members picked up a hockey stick and thrashed Kumar. Varun and Sahil then caught hold of a kitchen knife a nd stabbed Kumar on his torso," said an officer.

All but Alka managed to flee. Kumar's family took him to a city hospital where doctors declared him brought dead, police said.

"We have registered a case and are looking for the other accused," said an officer

Mom's illicit affair turns her son to murderous rage
Read more
October 4, 2007 · Filed Under ·
Comment
This page dwells on the art of loving your fellow human beings genuinely. There is no better emotion than affection. Give dollops of Love all round. You get plentiful in return!

---
* Tell me often that you love me, through your actions and words. Don't assume that I know it. I may look embarrassed and even deny it that I need that attention. But don't believe me; Do it anyway!
---
* Compliment me often for jobs well done, and reassure me when I fail. Don't take what I do for you for granted.
---
* Let me know when you feel low or lonely or misunderstood. Knowing that I have the power to comfort you makes me stronger. Remember though I love you, I can't read your mind.
---
* Express joyous thoughts and feelings spontaneously. They bring vitality to our relationship. The world is full of delights and rich in possibilities. Allow the unplanned and unpredictable.
---
* Listen to me without judgment. Don't tell me what I feel is insignificant or not real. It is my experience and therefore real to me.
---
* Let others know you value me. Public affirmation of our love makes me feel special and proud.
---
* Forgiveness often comes hard, especially when we can find no explanation for another person's hurtful behaviour.
---
* Trust is impossible without truth. When there is no truth, there is no love. Even insignificant deceptions can lead to tangled webs of distrust.
---
* We must have as deep a respect for others' attitudes and feelings as we do for our own.
---
* Often it is not the big problems that cause relationships to fail but a series of small things over a long period of time:
little inconsiderate behaviours;
thoughtless comments;
words unspoken; or
well intended acts that are constantly put off.
---
* We frequently treat casual acquaintances more thoughtfully than we do our loved ones. "Thank you", "Please", "I appreciate it", "If you don't mind" are ways to demo your love for another. Yes, understand that human mind longs for such overtures.
---
* We should create an environment of warmth and consideration for those we love, treating each other with dignity. We grow best in an atmosphere of thoughtfulness. Because there is nothing greater in life than loving another and being loved in return!
---
* "In order to make an apple pie from scratch, you must first create the universe."
~ Carl Sagan
---
* In order to live free and happily, you must sacrifice boredom. It is not always an easy sacrifice.
~ Richard Bach, Illusions
---
* It's better to lead with your dreams, than to be pushed by your problems.
~ John T. Dornbach
---
* Live never to be ashamed if anything you do or say is published around the world – even if what is published is not true.
~ Richard Bach, from Illusions
---
July 11, 2007 · Filed Under ·
Comment
If you can think of something more stringent than Capital Punishment, you bet it is Solitary confinement (or, "the hole!")
Man being a social animal, he craves continuous interaction with a fellow being of his own species!
I wish to dwell further into the very secret alleys of the enigma that is the homo-sapien!
Keep in mind!
---
People tend to remember unpleasant happenings than good ones. Hence it'd be wiser to avoid identifying yourself with the unsavory!

Never be a harbinger of bad news!

Once I did bad
That I heard ever
Once I did good
That I heard never

---

Remember others' Names!
One's name is the sweetest thing that one wants to hear!

---

If you want others to have confidence in you, you appear self-confident first!


---

We must accept others as we are – imperfect and incomplete!
Do not apply double standards!


---

Do not be comparing yourself continually with others!


---

Your carriage, posture, demeanor and speech must exude confidence and generate comfort and peace of mind in others.


---

Show people what you can, not what you can't!


---

Communicate with

Open eyes
Open mind
And Open ears

---

Communication is an Art!

Miscommunication is one of the chief causes of all conflicts.
One word may evoke different responses in people with different backgrounds. Gestures can convey not only different but opposite meanings.
Be clear in your own mind as to what you want to communicate. Use everyday language.
Always be "to the point"; do not drivel, hem and haw.
Look into the eye and speak!
Write in simple sentences, in plain unambiguous language. Don't be a show-off – it'll hurt other's ego!

---

Don't talk about yourself all the time.
Everyone is interested more on him(her)self, not on you!
Tone down the propensity to go "I", "I"(1st chapter!) all the time!

Once gets a cheer
Twice a deaf ear
Thrice a kick in the rear!

---

Don't be gullible to believe that your performance will speak for itself.
It might speak, but not in a language which will be understood by your bosses and people who matter!
So you must speak for yourself!


---

Always be fair.
Apply a norm uniformly
You will be perceived as a fair person.
Even your enemies will start respecting you.


---

Develop a robust sense of Humour!

Always Look at the lighter side of things!
Wear a smile on your lips
Make the mirth contagious and spread the smile to others' faces too.
Smile is a curve that can put many things straight!
~ As the clichè goes!
It can add sunshine into people's lives!

---

Be a good listener.

---

Negative responses while listening:

Changing the topic kaleidoscopically
Mind wandering
Babbling,"I know, I know!"
Avoiding eye-contact
Premature Response
Impatience and reticence
Impulsive quizzing
Starting to tell your own story, just to salve your ego (you tend to assume that it gets hurt if the other fellow is allowed to talk).

---

Try to divine the minds

Do not expect people to react in a particular way!
People's perception is influenced by past events, opinions, culture, ethos, mindsets & notions
You have to give allowance for these influences.

---

Remember: the principle of "quid pro quo" prompts and propels the whole world!

Call it "Karma Theory", if you like!
But there is no action without a cause (may not be apparent, but you can't discount it!).
You have to give something to get something ("Win-Win" as Lee Iacoca would say!)
So, keep that in mind while dealing with others.

---

"Six ways to get along better"

By Kare Anderson.
(Read her book, "Getting what you want".)

Sidle.


People are more likely to like each other, remember more of what they discuss, and agree when they "sidle," standing or sitting side by side, rather than facing each other.
Two women or a man and a woman are more likely to face each other. They literally "face off". Two men instinctively sidle. Sidling brings people "in sync." Walking and talking gets you further connected. The best time to resolve issues is while walking together to the meeting, not when you are in the meeting, sitting across from each other.

Look for the underlying issue.


When you are arguing for more than ten minutes, you are probably not discussing the real conflict and are thus unlikely to get it resolved in the discussion. Look for the underlying issue. Read Robert Bromson's Dealing With Difficult People for ideas about how to recognize difficult behaviors and ways to respond to them.

Detect lying earlier.


When lying, most people can put an innocent expression on their face when you ask them a question about the topic, yet few (except pathological liars) get the right timing or duration of that expression. Ignore the expression itself when they respond but note whether they appear to put it on too soon or too late and if the duration of the expression seems off. Here your instincts will often guide you to knowing their truthfulness. To learn more about how to detect lying, read Paul Ekman's book, Telling Lies.

Come back to your scents.

Since smell is the most directly emotional sense, bypassing much of the brain's thinking process, consider how to introduce positively natural and uplifting scents into your environment as your own "sane self-indulgence." A naturally scented environment refreshes people, so they feel uplifted. That's why outlets as diverse as the Rainforest Cafe, Sahara Vegas Casino, Disney/Epcot Home of the Future and San Francisco Aquarium have created natural "signature scents" to avoid allergic reactions while refreshing those they serve.

People who are responsible for your work setting may consider environmental scenting someday. Consider lightly scenting your uniform with the smells that are most comfortingly familiar to you. Two hospitals in Tokyo scent bed sheets with vanilla. Since a Paris hotel began scenting their towels with rose and citrus, guests have been giving more positive reports on the hotel staff's thoughtfulness and appearance. Vanilla, apple, and chocolate are Americans' most-liked scents.

Be vividly specific.


A specific detail or example proves a general conclusion, not the reverse. A vivid, specific detail is memorable, while a general statement is less credible and easily forgotten. Ironically, most adult conversation and advertising is general. Children are more likely to be vividly specific and thus more memorable. When you want to be heard and remembered, characterize your information or request with a vivid, specific detail, example, story or contrasting options. Involve words that relate to the senses. For example "beautiful color" is not as vivid as "blue" which is not as vivid as "cobalt blue."

Be "plainly clear."


Avoid wearing patterned clothing or other detail on your clothing, especially on the upper half of the body, because it will shorten the attention span of the person with whom you are speaking.

---
Your success in all your pursuits depends on how effective you are in interacting and transacting with your fellow human beings. You can't afford to be an island or a recluse in this world! I have listed some techniques that you can practice to make the most out of your relationship with others that you rub shoulders with in the journey of life. Please read on!
SOME HINTS
Understand yourself! Do you fancy this to be a pushover? Come on, you have another think coming!
Perhaps you can scale Mt. Everest in mere slacks and shirtsleeves, but this will be tougher, believe me!
If you can conquer yourself, you can conquer the whole world!
"You are your own friend and your own enemy too!"
~ Bhagavat Gita.
Me, a doormat? Never! Have faith in You!
Never denigrate yourself. You are brought to this world for greater things.
Believe in you, since all you have is YOU!
You have a duty to yourself!
And to those dependent on you.
Keep matters in suspense!Don't show up your hands easily.
Keep an aura of mystery around you!

Don't be too obvious!
Keep people guessing!
Know your core competencies. Identify them early and enhance your mastery over them.
All could achieve eminence in some field!
It is a gift of nature.
Never exaggerate! Be frugal in adjectives. To overvalue something is a form of lying!
And in the process, you lose your credibility.
Superlatives cast doubt on your judgment!
It doesn't show good taste!
Don't put all your cards on the table – Face Up! Don't let people get tired of you and sigh, 'Oh, He…', when you appear!
Keep them close to your chest.
Don't show off everyday!
You will stop surprising people!
Display only a little of you each day!
Make your friends your teachers! You have something to learn from everybody! Benefit from others' knowledge and experience!
Blend learning with conversation.
Develop mirroring relationships.
Be brief and to the point. Good things, if brief, twice good! Bad things, if short, not so bad! Don't be tedious & tiresome!
Brevity is the soul of wit!
Well said is quickly said!
Apply the "KISS"Keep It Short, Stupid""principle!
Don't talk about yourself all the time! Avoid Narcissism and self-adulation! You can't be a bridegroom in every marriage and a corpse in every funeral!
Don't praise yourself! – It's vanity!
Don't criticize yourself – It's meekness!
Do, but also seem! A fine exterior is the best recommendation for the fine interior! Remember, people look at what is apparent!
What is invisible, doesn't exist!
Both are important – Substance as well as Packing!
Image is more important than performance!
An ounce of image is more powerful than a Pound of Performance!

Don't be made of Glass! Little things upset little people! Be teflon-like, not a 'touch-me-not'!
Don't be oversensitive & fragile!
It will annoy others!
You'll be full of self-pity!
Make others miss you! You must quit when people ask 'why', but not 'why not', like what Don Bradman and Sir Frank Worrell did!
Make a lasting impression!
Rivet Peoples' attention!
Quit when it is bullish!
When your stock is up on the market, to wit, when you have your folks in a spell!
Make a Grade in exit pollsThat is, what folks talk about you at your back – people tend to do it when you had just left a place after a conversation with a group of people. Are you with me?.
Don't be frivolous. Be focused. Life is a pretty serious business! Radiate self-assurance and purposefulness!
People will lose interest in you if you are flippant.
Show others that you mean business and you are a kick-ass deliverer.
Criticism is futile. A human being who will whole-heartedly admit his mistakes when criticised is yet to be born.
~ Dale Carnegie.
Criticism is dangerous because it wounds other's pride!
Puts people on the defensive and they'll start justifying their actions!
Remember, one's mind is always biased towards oneself.
This is one of the mechanisms built in the human genes to ensure survival
- Ask Sigmund Freud about it!Overt criticism is counterproductive.
Don't preach Get to the other man's point of view! Can you take a calf to the barn by preaching?
Don't be telling what you want others to do or not to do!
Instead, tell them how they will stand to benefit in real terms.
Never say "YES" when you want to say "NO"! Never accept impossible and outlandish tasks meekly! Then you'll end up in a perennial misery!
Never try to please everybody!
It is a tall order and an exercise in futility!
Let this not be your "No"!
Learn to recognise and honour the resounding clarity of the magic word "NO"!
This word, if wisely used without flinching at the hour of call, would prevent catastrophic relationships, unproductive work, and provide you with an exit path from commitments which you'd resent later.
Never assume! Brain caches data and assumes! That blocks further input of real-time info!
You'll make an "ass of u and me"!!!
Assumption blocks understanding.
Be assertive! Don't quietly swallow your pride and submit meekly!
Insist on what is due to you – you most often get it!
Teach this from childhood.
Whatever you say, make it sound convincing.
Modulate your voice to manifest self-assurance.
Be diplomatic. Hand out sugar coated pills! Shroud even unpleasant things with words that won't hurt!
When in doubt – mumble.
When in trouble – Delegate.
Accept the fact that we are living in an imperfect world! Don't expect the world to revolve the way you wish!
Life is one heck of a compromise!
Remember that human beings are creatures of Emotions, not of Logic!
Give allowance for other's follies.
Pray tell me, aren't you compromising with yourself?
Sport a sense of humor! Unwind yourself and those around you with your wit! It will create a relaxed atmosphere in which people will have a dispassionate view of things!
Always look at the lighter side of things!
Even tight situations can be turned around by lightheartedness.
Never enter into an argument – It gets you nowhere! A man convinced against his will, is of the same view still!

Even if you win in an argument, you will ultimately lose.
It leaves a tinge of bitterness all round.
Encourage disagreements. Yes men are dangerous! You don't get to know the real picture if your team simply nods for all you say!

It will bring out new ideas.
And prevent disasters in the end.
"When two partners always agree,
One of them is not necessary!"
Never hurt a man's ego! Recognize the existence of Ego and super ego! Even if you wish to show you are smarter, make it subtle; don't rub it in!
It's a sure way of making enemies!
"Be wiser than others
But do not tell them so!"
Don't carry pre-conceived notions about people! Avoid bias and decide on merit of each event or subject!
Be level-headed and try to compartmentalize events!
Don't be opinionated!
Take time to observe and study people.
Approach things objectively, not subjectively! Don't reject someone's ideas just because you don't like his nose!
Pick out the gems from any source!
Don't let personal prejudice mar your judgment!
"Who" may not be always important, but "What" will be!
---
It was a heart-wrenching episode of a 12 year-old Japanese girl Satomi Mitarai, who was brutally murdered by a classmate of hers – a 11 year-old girl. The provocation appears very strange – the victim persisted in posting derogatory remarks about her appearance on an Internet message board. It seems they both were friends; they started exchanging text messages in April and played in the school basketball team. But their relationship soured. Many people in Japan attribute this killing to the growing tendency of teenagers dwelling more on internet, developing virtual relationships (as well as broken relationships) and the rapid spread of text messaging that has made many young people unable to form normal relationships.
You could have seen the practice of exchanging text messages and use of steganography by two classmates in the class itself in: "Along came a spider" (Book, Movie).
Perils of technology!
But nothing to replace personal touch and real relationships wherein human magnetism and the power of personality bring about a thaw. You meet someone eyeball to eyeball, sidle with him (or her) and the chemistry comes into action! A warm embrace or even a handclasp or a mere eye contact will work a magic which thousand text messages cannot deliver!
I have been ranting against the rampant tendency on the part of elders to treat the children as eternal delinquents who should be dealt with constantly by a stick and ordered around under pain of punishment. This is not the way to invest in the development of future citizens on whose hands the destiny of our planet will rest.
This view is echoed by Marshall Rosenberg, Ph.D. in his book, "Nonviolent Communication: A Language of Life". The following lines from the book hit a nail on the head of the the basic doctrine of punishmentology!
"Punishment damages goodwill and self-esteem and shifts our attention from the intrinsic value of our attention to external consequences"