Blog posts on subjects of interest by S.K
I write here on various subjects including philosophy, Hinduism, Hindutva, Carvaka, education, relationships and almost everything under the Sun!
November 6, 2013 · Filed Under
Journal
· |
Comment
:: Author:
S.K
:
:: Viewed 38 times :: Thanks for your visit.

Print This Post
::

Email This Post
::
A friend of mine had just returned from a pilgrimage, a demanding one at that, to Kailash and Mansarovar and he feasted me with a vivid narration about his trip to the grandest of the Himalayan spots and its most bewitching and overpowering beauty, with a generous touch of reverence and devotion.
It was not the picturesque gleaming beauty of Mount Kailash or the spotless design of nature's art unfolding on the Himalayas or the vibration of the supreme order experienced during the Parikrama around the magnificent Mansarovar lake, not even the grandeur of sunrise and sunset on the lake perched at 4550 metres above the sea-level that riveted my mind. It was a passing reference to the poor Tibetans who beg on the way for anything that the pilgrims could part with.
To my pointed query as to what exactly were the things that those Tibetans wanted, his reply was abrupt and at once very disturbing. "Anything, they just have nothing"!
Read more
March 25, 2013 · Filed Under
Controversies
· |
4 Comments
:: Author:
S.K
:
:: Viewed 51 times :: Thanks for your visit.

Print This Post
::

Email This Post
::
I had the luck of watching a thought-provoking B&W movie "Inherit the Wind". And what a story it was!
Young Bert Cates teaches the Darwin's theory of Evolution to his students of Biology which is against the obscurantist law of Hillsboro which decreed that God created the world as written down in the Bible and that any contrarian thought is heresy and punishable under the law.
But the indomitable Bert persists with his teaching that man evolved from the lower order of animals and his perils start haunting him.
The subsequent court trial scenes hog the limelight in the movie. Though the trial per se was about the battle of creationism vs evolutionism, the more basic issue of an young man's freedom to think—to make up his own mind—was the thing that was actually on trial.
Read more
March 16, 2013 · Filed Under
Nature
· |
Comment
:: Author:
S.K
:
:: Viewed 57 times :: Thanks for your visit.

Print This Post
::

Email This Post
::
I recently had a chance to visit the "Ranganthittu Bird Sanctuary" which is also known as "Pakshi Kashi" of Karnataka is in the Mandya District of the state of Karnataka in India. It is on a gorge formed in the river Cauvery and comprises six islets. Ranganthittu is located at 3 kilometers away from the historic island town of Srirangapatna and about 16 kilometres north of Mysore. It is an important bird sanctuary of India.
Many birds notably, Painted Stork, Asian Openbill Stork, Common Spoonbill, Woolly-necked Stork, Black-headed Ibis, Lesser Whistling Duck, Indian Shag, Stork-billed Kingfisher, egrets, cormorants, Oriental Darter, and herons breed here regularly. The Great Stone Plover, and River Tern also nest here. More than 30 species of birds are found here during the peak season which is from January to October. About 50 pelicans have made Ranganathittu as their permanent home. (Gleaned from Wikipedia)
Read more
March 15, 2013 · Filed Under
Journal
· |
Comment
:: Author:
S.K
:
:: Viewed 35 times :: Thanks for your visit.

Print This Post
::

Email This Post
::
I had mentioned about the theme music composed by Bobby Darin in the movie Come September in my earlier article bearing the title, "Curvaceous Gina Lollobrigida". I had also fondly reminisced on the Juke Box in a restaurant at Mylapore, the citadel of culture in Chennai aka Madras.
The music was lingering in my ears for many years bringing in nostalgic memories of the 25 paise coin that actuated the Juke Box to play the record (Gramophone) of my choice. But it also brought into focus something that I was missing in the string of thoughts!
Yes. The music was not complete without the accompanying part that was on the reverse side of the phonograph record. The tune was teasingly ringing in my ears, but I could not put my finger on it squarely. What was the name of the number? It could not be part of the movie Come September. But how come it occupied the reverse side of the "plate"? These intriguing questions haunted my brain many a nights when I had nothing else to occupy my thoughts, not even Rahul Gandhi.
Could it be "Little Elephant Walk"? No, not at all. Then…what? I was whacking my brain to dig out the name of that piece of music, the same way Sigsbee Horatio Waddington, the synthetic Westerner was trying to recollect the name of the elusive Police officer Garroway in P.G.Wodehouse's magnum opus, The Small Bachelor.
Read more
January 28, 2013 · Filed Under
living
· |
Comment
:: Author:
S.K
:
:: Viewed 59 times :: Thanks for your visit.

Print This Post
::

Email This Post
::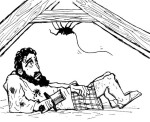 We all know about young Robert Bruce who lay dejected after losing six attempts to defeat the English army but got inspired on observing a spider succeeding in its seventh attempt to swing across to another beam from the one from which it was hanging by its silvery silk. That Bruce went on to win and got enthroned as the king of Scotland is legend.
And we all know that one has to be focused on the aims and objectives and make efforts to succeed, undaunted by failures. It is all fine and dandy to give a pep talk on motivational stuff. But…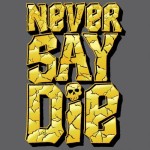 In real life don't we get disheartened and leave the fight mid-way with an 'enough is enough' resignation? If the odds are stacked against us, don't we lose the nerve at some point and give up? Isn't it but natural to drop your sword like that?
But there is no gainsaying that the ones that ultimately succeed are those who persist doggedly developing a "Never say Die" attitude.
Now I'll narrate one of my attempts to fight to the finish in spite of heavy odds, although the stakes were not substantial.
Read more
October 24, 2012 · Filed Under
living
· |
Comment
:: Author:
S.K
:
:: Viewed 105 times :: Thanks for your visit.

Print This Post
::

Email This Post
::
Do you know the cost of this pen drive (4 Gb)?
If you dismiss this with a sneer, 'Phew.. what is the big deal, it is just 200 Rupees', you'll be far off the mark!
It cost me Rs. 1650-00!
Yes. A thing that sells dirt cheap was purchased by me for such a princely sum!
Don't want to believe it? Here is the proof:
Read more
February 26, 2012 · Filed Under
society
· |
2 Comments
:: Author:
S.K
:
:: Viewed 474 times :: Thanks for your visit.

Print This Post
::

Email This Post
::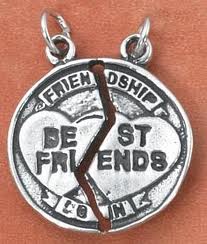 I was behaving in a peculiar manner for the last few days. Yes. Odd. I was actually demeaning myself by going after a friend of mine who suddenly said he hates me – quite uncharacteristic of him. His behaviour was bizarre and inscrutable. He started playing coy – why this sudden "kolaveri da"! I was foxed. I tried to unravel the mystery but to no avail. He remained incommunicado for the most part.
It was a veritable agony for me. It was all-consuming. I couldn't concentrate on anything else. The brain rewired all synapses focused on this single nagging riddle. Why this fellow, who was such a cuddly buddy, suddenly walked out on me? Oh God, gimme the answer..!
All reason, Id, self-respect, ego, super-ego (Sigmund Freud turns in his Austrian grave!) – all vanished. Here I am begging him to wise me up as to why this stonewall, with advance apologies galore (just in case).
But on second thoughts, why had I reacted the way I did? Why didn't I compose myself and just let sleeping dogs lie? Why didn't I remain stoic and start analyzing things in a sober way which I do normally in all such situations? A chance mention in an article on eavesdropping of cellphone conversations provided the answer to this puzzle. Here it is (Source: Cracked.com):
The human brain likes things to be predictable, and it can't really relax and "tune out" something that doesn't make sense. You might notice yourself trying to fill in the other half of the phone conversations you overhear. It's the same mechanism that makes it so hard to walk away after you've seen the first 15 minutes of an episode of CSI or Law & Order: The brain naturally hates leaving questions unanswered. Suddenly, you're trying to solve a puzzle instead of concentrating on how little you give a shit about the exact drunken position he passed out in last night.
"Since halfalogues really are more distracting, and you can't tune them out, people become irritated [and], even more importantly, their cognitive performance is impaired", avers a Cornell University study.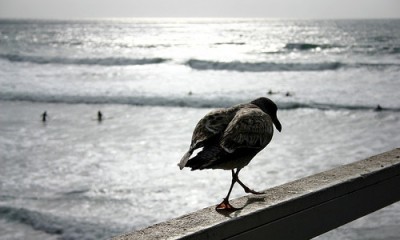 Postscript: Solved the riddle ultimately but still no joy! Normalcy in the relationship is still elusive since the root cause of the friction seems to be a chance remark on my part that has hurt the other party so deeply that the boo-boo couldn't be soothed even by profuse apologies of gargantuan proportions.
So here I am, terribly bruised