National Napping Day: March 9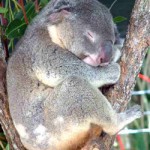 But you are a day late in observing it, you may ask!
Just that I observed the Napping Day by doing just that – yes, napping!
Just woke up and here we are!
National Napping Day was founded by Boston University professor William Anthony and his wife Camille in 1999. Napping Day is an unofficial holiday set aside to help people adjust to Daylight Saving Time and to promote health and productivity benefits of napping. After losing an hour of sleep by "springing forward," people are more sleep-deprived and find it easier to nap.
"Everybody always says, 'I don't have time.' But Da Vinci napped, Churchill napped, some of the most notable people in history napped. If they found time, we can," Anthony once told USA Today. Anthony, the self-proclaimed "Napmaster General," has written two books on why we should all nap.
Though you are tempted to scoff at the lazybones going gaga about the napping day wondering "What is the big deal about this day? They nap through every day."
But Chicago's Protect-a-Bed company is using this day to promote its "pillow protectors" for midday droolers:
On this National Napping Day, Protect-A-Bed has chosen to salute the most magnificent of our napping species: the drooler. Droolers are particularly special because they fall into such a wonderful napping slumber that a puddle of drool is the inevitable result. …The average pillow is a veritable Petri dish of allergens, dust mites and bacteria. The drooler often compounds the problem by introducing extra moisture to the pillow. The warm, moist environment offers the perfect haven for allergens and bacteria to grow.
(Thanks, Bob!)
Here is the Mahalo.com web page on the Napping Day with comprehensive information about it.