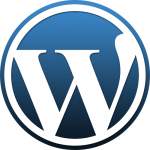 You can call it the biggest dilemma of the homo-sapiens (of the blogosphere) since the notorious "to-bite-or-not-to-bite-the-forbidden-apple" one!
Here is the rest of the story:
The Blogosphere of a particular kind went gaga about the release of WordPress 2.0. Not without reason since the latest version contains some real eye candy stuff that refreshes in real time like the Gmail does when you get a new mail (AKA conversation in Gmail lingo!). They call it Ajax. Okay, okay, it is not for us Muggles!
Here is what the official WordPress announcement says on the features of WP 2.0:

http://wordpress.org/development/2005/12/wp2/
And Owen Winkler throws some more light on what is new in the latest version:
http://asymptomatic.net/2005/11/29/2135/whats-new-in-wordpress-20/
But he also asks the bloggers why they do not intend to upgrade.
http://asymptomatic.net/2005/12/30/2188/not-installing-wordpress-20-why/
There were 184 responses with tons of whining!
Here is a word of caution from Owen for you to ponder before you leap:
http://asymptomatic.net/2005/12/19/2171/whats-not-gonna-work-in-wordpress-20/
But help is always ready in the form the Maven AKA Podz:
http://www.tamba2.org.uk/wordpress/upgrade2two/
A discordant note and nitpicking from Emily Robbins perched on a competitive Pad:
http://blogging.typepad.com/how_to_blog/2006/01/reasons_to_not_.html
Another blog on what is broke:
http://incoherently.net/archives/2005/12/21/wp-20
Now here is a history of backward step, in case you also need to:
http://ryanduff.net/archives/2005/12/29/wordpress-20-15/
And the logical next step. Yes the next point one:
http://ryan.wordpress.com/2006/01/13/201-in-the-works/
But still, WordPress rocks, man!