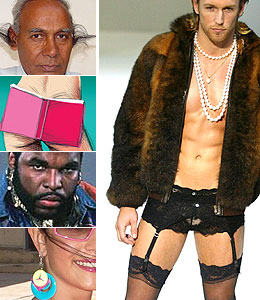 The Commonwealth Bank of Australia has issued a set of guidelines to its staff to present themselves better at the cutting edge level with the customers. The guide was called the "Grooming Guide".
Here are some of its contents:-
For Women
When choosing stockings, avoid shiny finishes – they make your legs look larger
Flesh coloured, smooth finish t-shirt bras will give you the best, most discrete look.
Take the time to style your hair before leaving for work in the morning.
Your hands do get noticed – moisturise your hands regularly.
Consider having unruly brows regularly waxed or plucked.
For Men
Trim your nose and ear hair. Hair in these areas can increase as you age and may give the impression that you are not well groomed.
If your hair is light in colour, grey or curly, a shine product can add lustre and help it look healthy.
After-shave lotions contain alcohol and can produce broken capillaries on your face (small red veins). Use eau de colognes on your body instead.
If you wear glasses, update them at least once a year.
There are some mumblings against the Guide, but come to think of it, such a guideline may be necessary to impress the customers, from the bank's point of view.