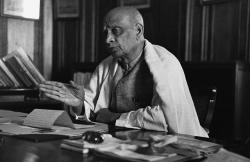 It has been eons since India had a real nationalistic statesman after Sardar Vallabhbhai Patel! All we are saddled with are the third-rate self-centered politicians!
Are we really getting used to the professional politicians? Perhaps we have brainwashed ourselves that we have to live with the current state of affairs and there is no redemption in sight. I think the crème de la crème of the society should come forward and provide the much needed leadership and direction to the youngsters! Perhaps it is time they did that.
Oh, my kingdom for a statesman!