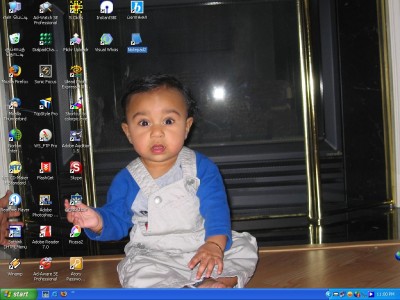 They say that the desktop of a computer illustrates vividly the character of the owner/user. That is because there is so much scope for customization and applying different themes.
What do you make of me from my desktop?
(Click on the thumbnail for a bigger view)
Please record your views on the comments.