Apathy of MPs to price rise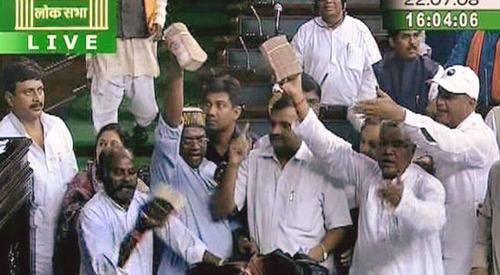 There is an all round increase in the price of essentials in India. But the Members of Parliament who are elected to represent the problems of the masses in parliament and try to alleviate their sufferings have shown scant interest in discussing the price rise.
The following is the excerpt from the editorial of Times of India, Chennai edition dated 2008-04-18:
Missing in Action

MPs' absenteeism subverts Indian democracy

Inflation is a burning issue because it eats into the already meager incomes of the poor, and our politicians are concerned. Right? Wrong. MPs revealed how much they really care about rising prices of essential commodities "as opposed to how much they would like us to believe that they care" by largely playing truant when the matter came up for discussion in both Houses of Parliament. In the Lok Sabha, even among the few MPs who bothered to turn up, many staged a quiet exit soon after. The lack of quorum in the House was dealt with simply by not drawing attention to the inconvenient fact.
What is intriguing is the absence of MPs belonging to BJP and other opposition parties, who are expected to make some noise at least!
But they are sure to take keen interest in debates on the privileges of MPs.
This is the citadel of democracy for you!