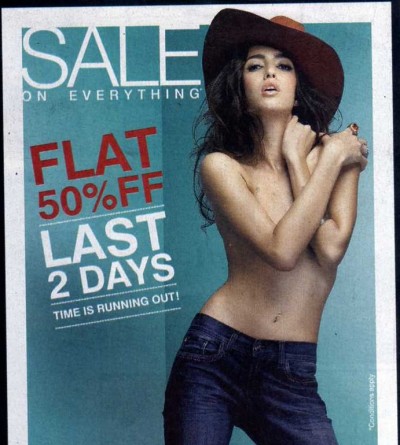 The ad is full of half truths!
It says things are flat. Agreed. Things that are not supposed to be flat look flat indeed!
But it also says 50% off. Well, ahem! You are the best judge.

And it is sale on "everything". Perhaps the scene depicted is after sale!
Anyway, have fun! (In good (sic) humour without malice!)