Nirvana Shatkam by Adi Shankaracharya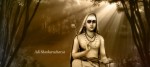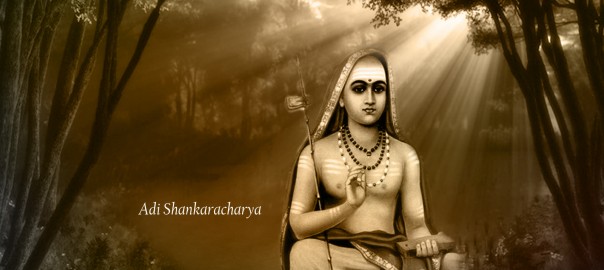 Nirvana Shatkam (निर्वाणषट्कम्) also known as Atma Shatkam (आत्मषट्कम्) was composed by Adi Shankaracharya based on his own direct and intimate experience of absolute bliss of realisation of the ultimate knowledge of the self and the universal spirit.
"Shatkam" denotes that it contains six verses. The term "Nirvana" signifies total tranquility and joy. Atma is the pure divinity that is ubiquitous in all and that which seeks to attain unison with the ultimate "Paramatma". In this composition, Adi Shankara sets forth the essence of Advaita, the oneness of supreme "Brahman".
The legend goes that Shankara, as an young boy of eight encountered a sage who asked him, "Who are you?". The answer was given in these six stanzas. The sage was Govindapada who became the Guru (teacher) of Adi Shankara.
Every stanza ends with the following declaration of who he was, and who we all should become in our ultimate quest for the truth:
"Chidananda rupha Shivoham Shivoham" (चिदानन्द रूप: शिवोऽहम् शिवॊऽहम्), meaning I am of the nature of pure knowledge and bliss; I am Shiva, the ultimate.
Here is a melodious rendering the six verses of Nirvana Shatkam by Ms. Sudha Malhotra. It is published in CD format by Chinmaya Mission. A booklet containing the full meaning and commentary is also available with them.