Offspring of centuries of superstition and tyranny!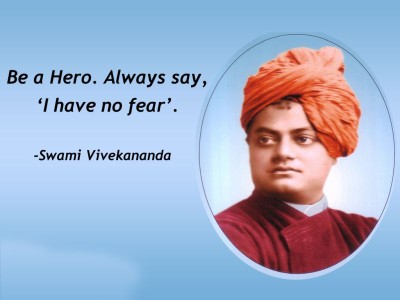 Here is some candid observation by Swami Vivekananda while on a visit to Japan in 1893. The Swamiji is famous for not mincing words. His outspoken opinion on Islam is renowned, though not highlighted for "secular" reasons!
Now read on..
Only I want that numbers of our young men should pay a visit to Japan and China every year. Especially to the Japanese, India is still the dreamland of everything high and good. And you, what are you? … talking twaddle all your lives, vain talkers, what are you? Come, see these people, and then go and hide your faces in shame. A race of dotards, you lose your caste if you come out! Sitting down these hundreds of years with an ever-increasing load of crystallized superstition on your heads, for hundreds of years spending all your energy upon discussing the touchableness or untouchableness of this food or that, with all humanity crushed out of you by the continuous social tyranny of ages – what are you? And what are you doing now? … promenading the sea-shores with books in your hands – repeating undigested stray bits of European brainwork, and the whole soul bent upon getting a thirty rupee clerkship, or at best becoming a lawyer – the height of young India's ambition – and every student with a whole brood of hungry children cackling at his heels and asking for bread! Is there not water enough in the sea to drown you, books, gowns, university diplomas, and all?
The present situation is not much different, isn't it!