Google launches OpenSocial

The newest offspring from the Google stable is born!
It is christened "OpenSocial" which is the ultimate Nirvana of social networking platform you can dream of, with many existing players making apps collaborating on a common platform.
Latest update (Feb, 2014): Google API page doesn't exist. OpenSocial info at http://opensocial.org/.
The following are the opening remarks of Google.
The web is better when it's social

The web is more interesting when you can build apps that easily interact with your friends and colleagues. But with the trend towards more social applications also comes a growing list of site-specific APIs that developers must learn.

OpenSocial provides a common set of APIs for social applications across multiple websites. With standard JavaScript and HTML, developers can create apps that access a social network's friends and update feeds.
Ok, we are already straddled with a plethora of social networking sites. Then what is the big deal!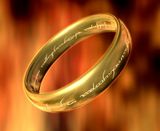 Yes. There is a difference. As Mathew Ingram names it, it is "One Ring to bind them all" type development platform, which is revolutionary.
This post on the OpenSocial blog by Amar Gandhi and Peter Chane throws more light on this aspect thus:-
OpenSocial is a set of common APIs that will work on many different social websites, including MySpace, Hi5, Ning, orkut, and LinkedIn, among others. In addition, this allows developers to learn one API, then write a social application for any of those sites. Learn once, write anywhere, if you will. And because it's built on web standards like HTML and JavaScript, developers don't have to learn a custom programming language.
Wanna dig more into the newfangled toy? Be Google's guest. There is an FAQ for you!
And you want to really play with it? You can! Google has already opened the sandbox in Orkut for you!
ZDNet has the following info to share:-
Google CEO Eric Schmidt painted the big picture. "The broader story is the Web has moved to the next state. We knew the Web would have social framework and we knew it would be would be standard, open and extensible." Schmidt said the Google had been working for more than a year with MySpace in the social area.
Meanwhile watch this video by Google developers here (Google Campfire):
Campfire One: Introducing OpenSocial
Further reading:
TechCrunch Story